About Tango Landscapes Birmingham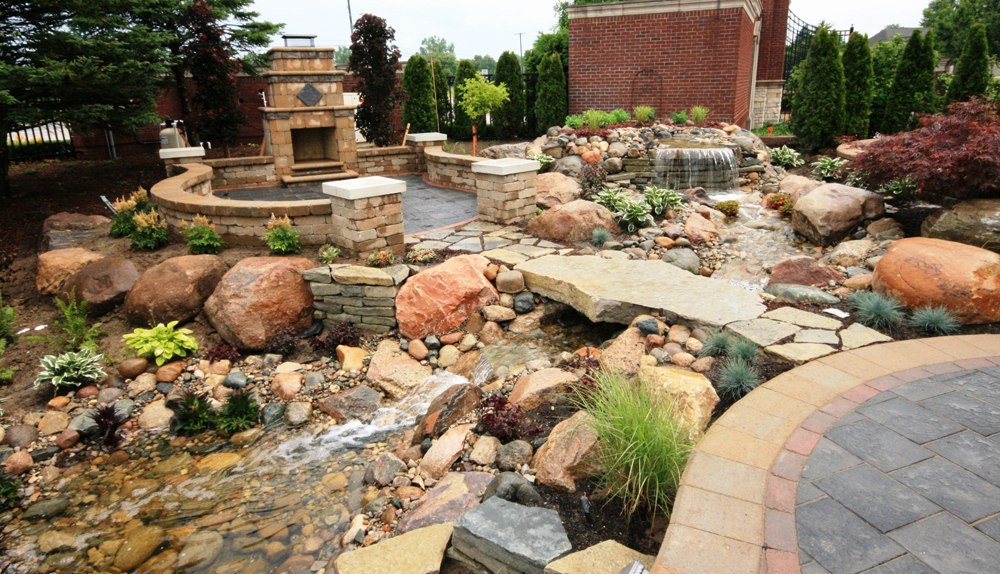 Tango Landscapes is a family owned and operated business built from honesty, hard work, and a passion for the landscape industry. Beginning his career in construction at age 17, owner Eli Caplanis learned cement, block, and footing work as he labored for Superior Construction, a local company that has been in business for over 50 years. Moving to Shoreline Companies, a plumbing outfit, he worked as an apprentice on the Lifetime Fitness account to build out locations in Troy and Novi. Over the next year and a half Eli learned water, gas, and drain work, as well as equipment use of skid loaders and excavators.
At 19, he began working with his brother at Soulliere Decorative Stone in Utica. There he worked as an assistant foreman on projects such as Ford Field, Comerica Park, GM Tec Center, and the UAW Human Resource Center, gaining priceless experience. In 2001, at 21 years old, Eli and his father Ron formed Tango Landscapes and began building patios and retaining walls for new homes in the Macomb County area.
Learning and expanding year after year, Tango Landscapes is now a one stop design build firm capable of any size project. Being sought after to do projects in Arizona and Indiana, Tango Landscapes is a bench mark of quality that means value. Living and working in the community for over 10 years, Tango Landscapes has not only become the top hardscape company in the area , but has also stayed true to the owners' original goal of providing the best quality workmanship, while establishing a personal relationship with every client.
2011 marked our 10 year anniversary. As a young man working in this business, I never thought we would have done as well as we did, and in such a short time. I aggressively pursued owning my own business and for the first few years worked so hard that I never realized what we were creating. Now, I look back and remember the people that gave us a chance to work for them and how they believed in me and in Tango. I would like to thank all our clients for that chance and to our future clients: I look forward to providing the best our company can.
Thank you,
Eli Caplanis
Owner/Designer