Brick Pavers
The most important part of a brick paving project is the installation – how it is done and the materials used will decide whether or not it lasts. At Tango Landscapes, we use our own specs to control the quality and ensure longevity. For example, the base material in our projects is state certified, meaning it is free of debris (such as asphalt, glass, rebar, dirt, etc.) which can cause settlement over time.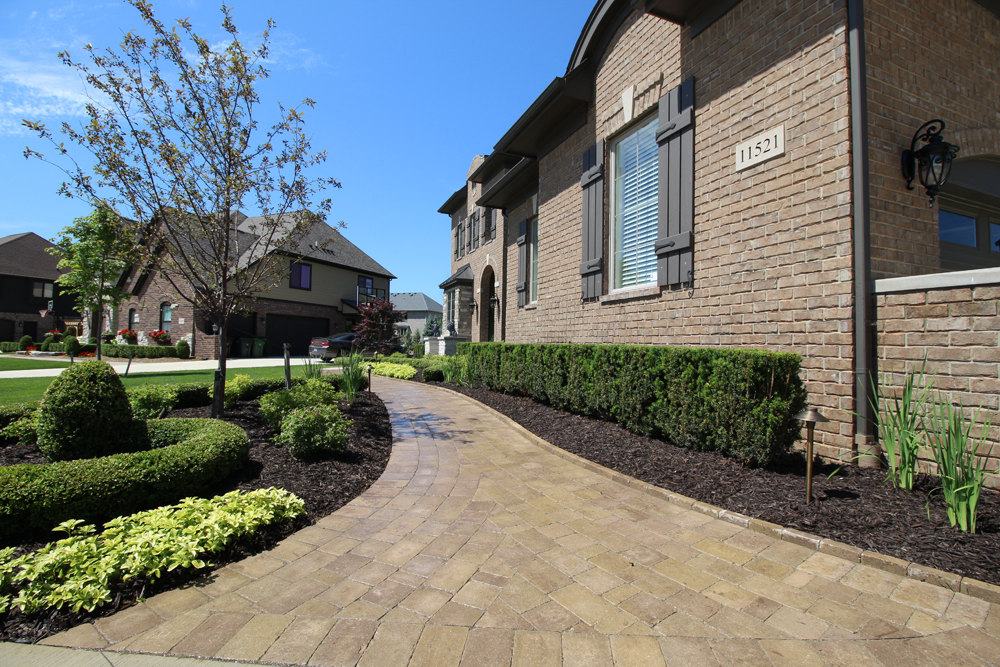 Our stone is angler cut to lock together and compact properly, forcing the air cavities out of the base. To us, the "Tango" name means quality workmanship and long-lasting value. Whatever the scope of your brick paving project (a simple walkway to a raised patio, to an elaborate retaining wall) we go above and beyond in all aspects of our work with pavers to ensure client satisfaction and delivery on investment.
To learn more about our landscape installation process and the steps we take to ensure quality and longevity of all of our brick paving work, please click here.